Products:
---
Our products include Nobilis computers that are custom built and configured the way you want it right here in the the US of A. Also available are computers manufactured by Acer, Gateway, Hewlett Packard, Toshiba and more. Computers available include tower and slimline desktops, all-in-one desktops, laptops, and tablets. All of our systems are totally setup and ready for delivery or pickup. This also includes copying data from a previous system if you would like. All in all, when you receive the system it is ready to run. You will not have not have to go through all of the setup procedure that you would if you purchased from a chain store. And yes, all of the Windows updates will also be installed which saves you time and simply makes your life easier.
Other products in stock are printers, routers, network cards, graphic cards, optical drives, hard drives, flash drives, media cards, keyboards, mice, cables, security software, CD and DVD media, paper products, ink, toner, and much more. If an item that you need is not in stock we will gladly order it for you and normally have it within two to three days. Also if there are ink or toner cartridges that you use and we do not currently stock them just let us know and we will ad them to our inventory.
As mentioned above, when it comes to accessories and supplies we will probably have them in stock and at a price as low as or lower than the discount and chain stores!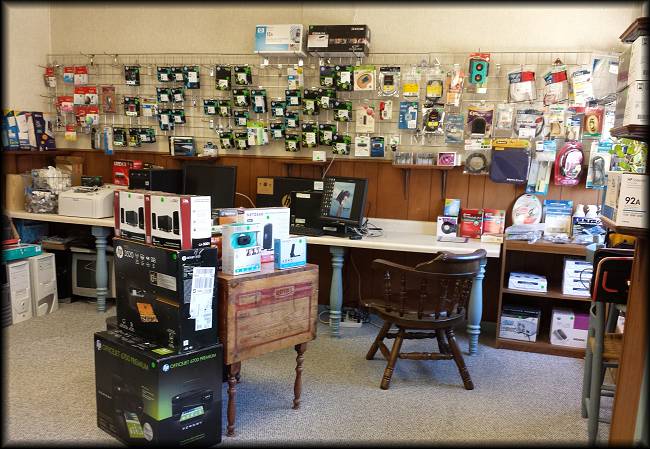 Copyright © , Creative Computer Concepts.