Creative Computer Concepts - Keosauqua, IA
---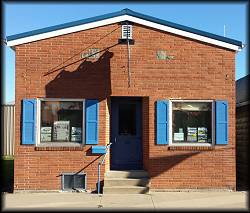 Computers, printers, peripherals, networking, accessories, supplies, and great service and repairs are what we are all about. Of course you may have never heard of Keosauqua, IA but if you simply go to the "location" menu you will find that we are hidden in the extreme southeast corner of Iowa. We serve the immediate and surrounding area.
Our business provides computer systems, printers, accessories, supplies, software, and service to government offices, businesses, organizations, and of course many many individuals. All of this is provided in a professional manner at affordable prices.
We may be a small business but your rewards will be big when you purchase our products and use our services.
Please use the menu on the left or below to navigate this site and find out more about our products, services, and location.
Cheers,
Rhonda and Don
Copyright © , Creative Computer Concepts.